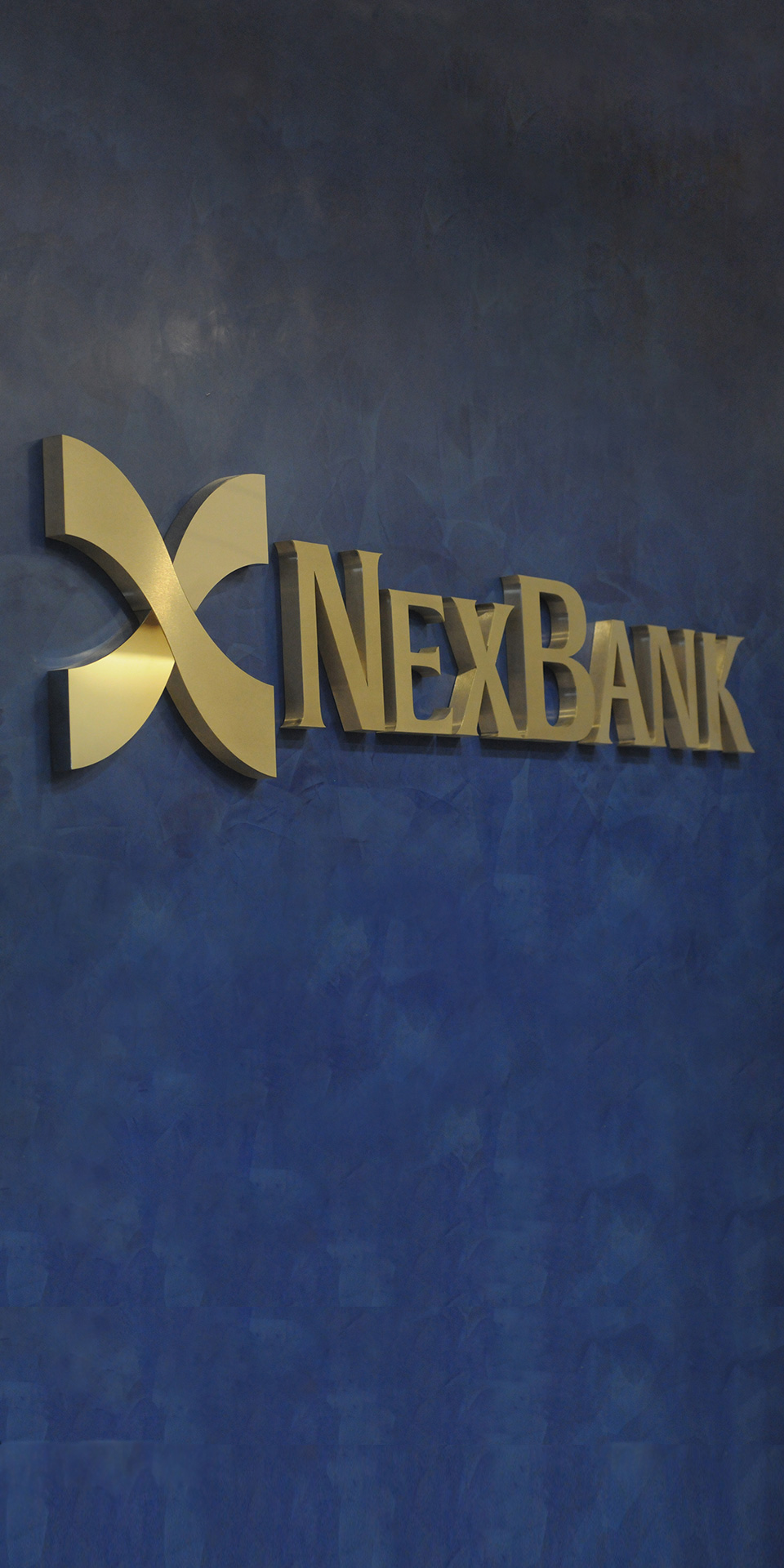 We hire those with an exceptional career outlook, are you who we have been looking for?
…do you have the following?
An Entrepreneurial Mind & Energy
Strong Intellectual Capabilities
Eagerness To Take On & Solve Complex Problems
The Drive & Ability To Add Value To The Organization
Extra-Ordinary Work Ethic With A Desire To Perform at High Levels
Exceptional Customer Service
NexBank Capital Inc. and/or its subsidiaries; NexBank SSB, NexBank Securities Inc., NexBank Title Inc., and/or NexWash LLC, collectively referred to as ("NexBank"), offer challenging opportunities for individuals of various backgrounds and levels of experience. The firm is extremely selective in its hiring practice, and will only give serious consideration to individuals who demonstrate the afore mentioned characteristics, and have the desired education, training, and/or experience. We are continually canvassing the market for talented individuals. Our organization offers selected candidates the opportunity to gain a macro view of how a complex and diverse organization and its subsidiaries function on a daily basis.
NexBank is an equal opportunity employer. All practices of recruiting, hire, promotion, transfer, wage and salary administration, benefits and terminations are administered without regard to race, color, sex, religion, national origin, or age. No qualified handicapped individual shall, on the basis of the handicap, be subject to discrimination at NexBank. Further, NexBank is committed to providing a work environment that prohibits, in any form, unlawful harassment.
Loading Jobs Please Wait...
Job Listings
Job Title
Category
Location
Keywords

Assistant Property Manager (Commercial)

Dallas / TX

The organization supports the position of an Assistant Property Manager who has a proven history supporting commercial properties. Applicants for this position will be self-motivated individuals with a high degree of initiative and professionalism.

Responsibilities

Assist the Senior Property Manager in the management of day-to-day operations, including contract services and tenant relations.
Assist the Senior Property Manager in the preparati...

Read More

Assistant Property Manager (Commercial)
Administration Facilities
Dallas / TX
Assistant Property Manager (Commercial)

Credit Officer / Sr. Credit Analyst

Dallas / TX

NexBank is seeking a highly motivated, analytical, and articulate individual to join its credit team. NexBank has a strong credit culture and places a high value on the work contributed by its Analysts. The Credit Department provides an important role in loan approval process for both new and existing relationships. Credit Officers and Analysts are also responsible for monitoring the financial performance of a portfolio of existing clients on a quarterly basis. Each Analyst gets experienc...

Read More

Credit Officer / Sr. Credit Analyst
Credit Review/Analysis
Dallas / TX
Credit Officer / Sr. Credit Analyst
Job Listings
Job Title
Category
Location
Keywords
If you are having difficulties with the application process, please click here